Paper Party Garland Streamers Party Decorations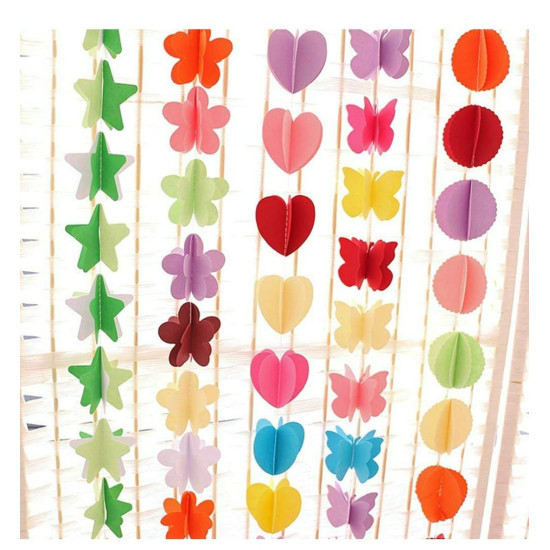 Paper Party Garland Streamers Party Decorations
Same Day Delivery
For same day delivery please contact us at +919173563232
Stock:

In Stock

Model:

Garland Streamers
For further details and queries call or WhatsApp 9173563232. As per the stock availability.

3D paper garland for party decoration.Can be used in horizontal or vertical arrangements. Quality assured. Complimentary with paper fan decoration, fluffy decoration, and balloons. It can be used as a cake table backdrop, or wall. door decoration and even photo booth decoration.

-SIZE: Each garland is approximately 4-5 feet in length. HEART, ROUND, STAR, BUTTERFLY Shaped - & FLOWER Shaped -. It can be used as a cake table backdrop/door decoration/wall decoration.

-OCCASION: Decoration plays a major role in any event or party. These colorful and vibrant paper garlands will complement any party decorations giving an attractive look. Enjoy each moment of your celebration with lots of fun. Suitable for Birthday, Baby Shower, Anniversary, Wedding, Engagement, Bridal Shower, Graduation, Theme Parties, New Year, Milestone Birthdays - First Birthday, 16th Birthday, 18th Birthday, 40th Birthday, 75th Birthday etc

- Easy to assemble - unravel the entire string and hang it up carefully to avoid twisting. the garlands can be cut to different lengths. please unroll or unwrap garlands gently to avoid tangling due to the delicate nature of the thread, hang it, and here you go!