32 inch Golden number foil balloon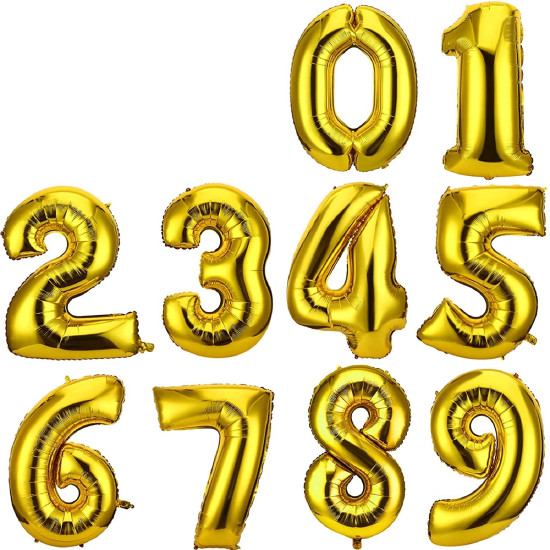 32 inch Golden number foil balloon
Same Day Delivery
For same day delivery please contact us at +919173563232
Stock:

In Stock

Model:

32123
About this item
Create a brilliant display with our on-trend number balloon. The number balloons are suitable for all occasions like birthdays, anniversaries, retirement, new year, and many more milestones.

Balloons can be used as decoration for birthday or anniversary events. It is a great balloon for photoshoots. Combine this balloon with Popsicle props, banners, fringe background curtains, and other decoration items to complete the theme. Bloggers can also buy to post stories on social media on completing milestones

Made of Durable Aluminum Foil and Latex, Balloons are Strong and Long Lasting, Uses MicroSeal technology for strong and longer-lasting seals with a seamless appearance,

Match different Numbers to get different numbers you want, 0 to 9 numbers are available, Select the Letter you want to buy.

There are holes on the bottom and top of the balloons for easy hanging with twine, string, or fishing line, easily hang on strings from ceilings or attached to a wall with glue point. When the inflation is completed, please put the ball to pinch flat, the ball comes automatically sealing glue.