Walking dog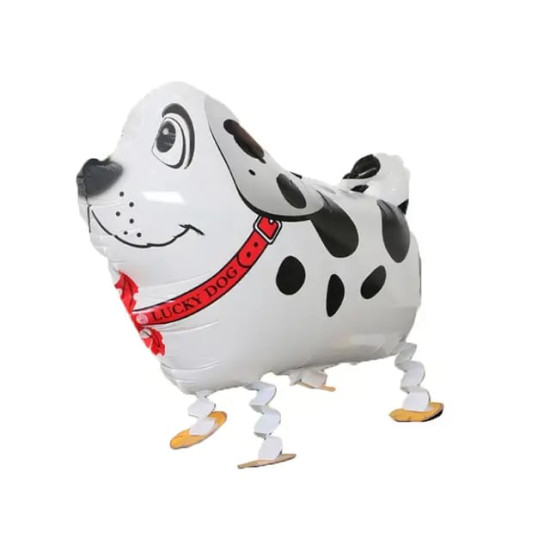 Walking dog
Same Day Delivery
For same day delivery please contact us at +919173563232
Stock:

In Stock

Model:

walking Dog Foil Balloon
These dog animal balloons actually "walk" on the ground or table, not float, with feet to keep balance. You can "walk" them like a profession dog walker. Great Value Pack - The animal decorations kit contains the party supplies you need to hold an amazing Farm animal/Paw/Pet party!

???? High-quality Material – Walking Dog animal balloons set are made of the top quality foil for better, stronger & longer lasting seal, support helium or air. The product is environmentally friendly and can be reused. Please note that the walking balloons come uninflated and should be filled with helium for walking effect. Made of durable foil. Moderate thickness, cute and clear pattern printing, safe and non-toxic, basically odorless and reusable, automatic sealing.

???? Perfect for Many Occasion - Great for Dog farm animals theme ,pets theme party, children's day, weddings, birthday party, baby showers, graduation ceremony and holiday, or as a kids birthday gift. The cute farm balloons can definitely take your party up a notch and build up a wonderful party scene. Exquisite balloon decor will give your party a sense of ceremony, so that the party protagonists and those present are impressed.

???? Easy to Assemble - Simply hang the banner wherever you want and inflate the balloons with helium or air, then you could set up a style party without any DIY effort or special tools. The animal walking balloons will look like real animals around you, and make your party look fun and cute! The legs weigh them down to floor level (hover on floor) even with helium so it looks like the kids are actually walking the dog. The string attaches at the collar, making a more realistic experience.

???? 100% Satisfaction Guaranteed - When you receive our product, if for any reason you are unsatisfied, please contact us and we will provide you with a satisfactory solution. Just click 'Add to cart' now and enjoy the fun with your kids.

???? Photo props: These Walking animals aluminum foil balloons are especially great party supplies and decorations for boys' and girls' birthday party, which will create a dream world for kids and let them full enjoy the party. They can use these balloons as photo props to make different poses, having a lot of fun with friends and leaving good memories.